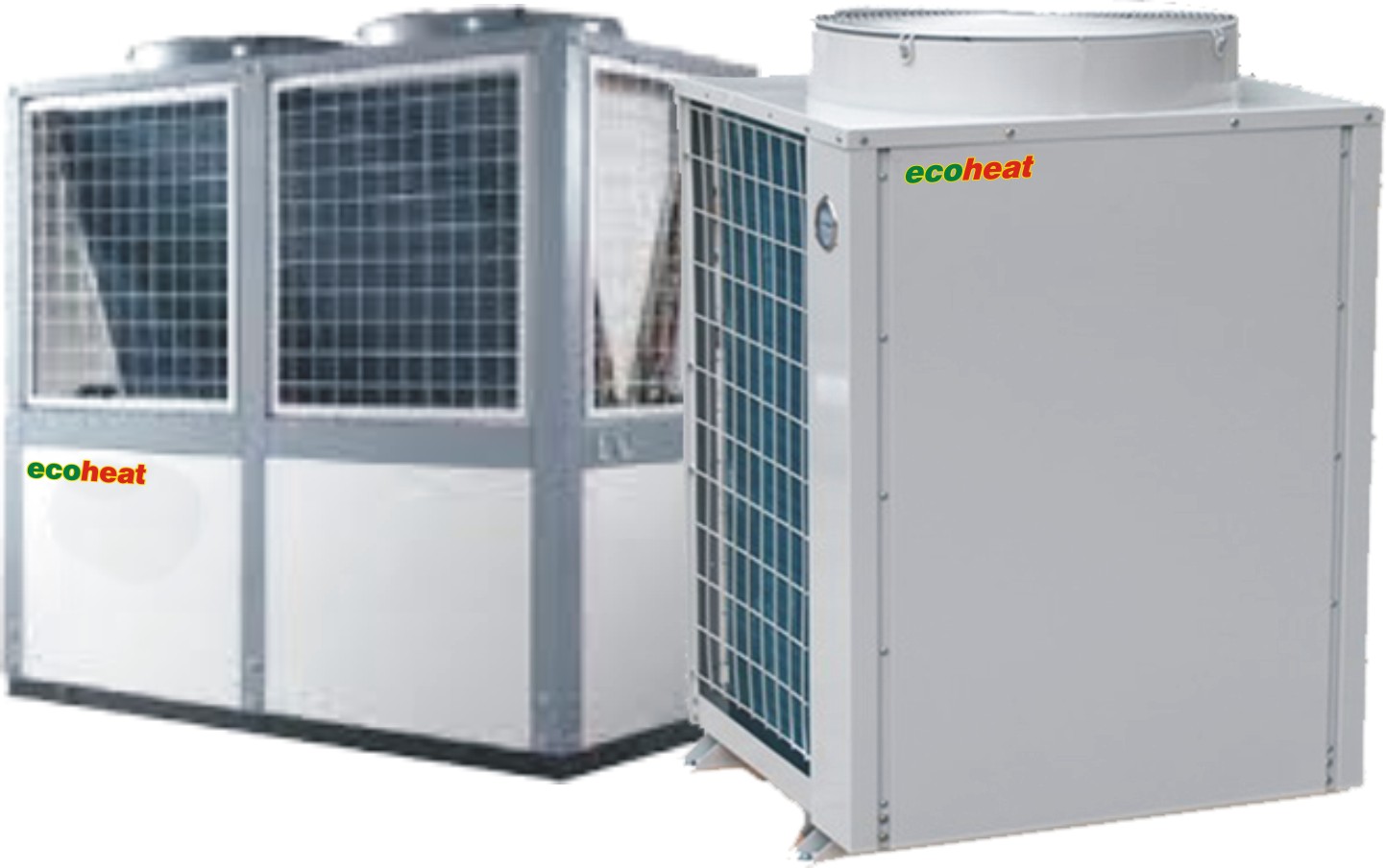 Ecoheat heat pump water heaters represent the latest water heating technology for future solutions. The products are amongst the most efficient in the market, and are built to accommodate various commercial needs.
PT Graha Mitra Abadi, domiciled in Surabaya and Denpasar, is a distributor of Ecoheat heatpump water heaters and we have more than 10 years of experience in the water heater system in Indonesia.
Ecoheat heatpump water heater is a proven quality product that has been applied in many 5 star hotels in particular and other projects in Indonesia.
Guaranteed quality products and guaranteed after sales service are our mainstays in providing the best service to consumers in the field of heatpump water heater and hot water system.
Specifications for Ecoheat Commercial Heat Pumps
Model

20K-HPE

40K-HPE

76K-HPE

88K-HPE

Power supply

V-ph-Hz

380/3/50

380/3/50

380/3/50


380/3/50

**Heating capacity

kW

19

40

76

88

*Rated power input


kW

4.6

9.2

17.6


20.8

Water feed speed Δt=32°C

L/h

511


941

2042

2365

Refrigerant

 

R410A

R410A

R410A

R410A

Compressor

 

Scroll

Scroll

Scroll

Scroll

Heat exchanger

 

High efficient shell & tube

High efficient shell & tube

Tube in tube

Tube in tube

Net size (H × W × DH)

mm

750×710×1080

1500×710×1080


1950×1100×1930

1950×1100×1930

Test condition
* Heating ambient temp (DB/WB): 20°C/15°C, Water temp (Initial/Final): 15°C/55°C

* The specification may be changed for product improvement, please refer to nameplate